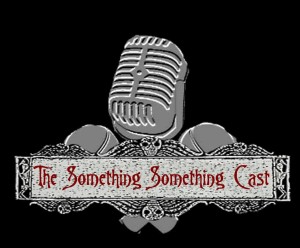 It's time for the Somethings to get a little darker.. a little paler in pallette. The boys are going semi-monochromatic and discussing everyone's favorite Hot Topic Discount Rack Star: Tim Burton.
Whether you are a ghost with the worst pain or a childhood favorite given a facelift and creepy reimagining via Johnny Depp – we probably hit on it.
Slap on some stripes and grab your Handbook of the Recently Deceased..
♫ What's This! What's This!
There's babbling everywhere!
What's this!
The Something's just don't care… ♫