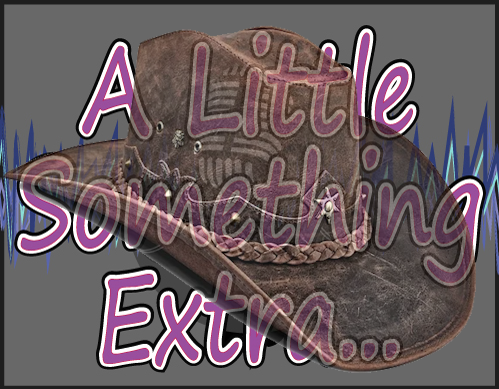 My Dad took me to my first concert, Willie Nelson and Waylon Jennings.  Being a man who was in to Willie, Waylon, Hank Jr, Glen Campbell… my Dad's music tastes shaped my early music tastes.
Recently, on a drive home from work, I suddenly had an urge to hear "Pancho and Lefty" by the aforementioned Willie and Waylon.  That got me to thinking about the Country music I used to listen to growing up, so grab your Stetson, pull up your boots and check out these old-school Country tunes…
Whiskey River – A cover of an earlier song, Willie first released this on his album "Shotgun Willie" in 1973.  Bouncing back and forth between Southern Rock and a Texas Two-Step vibe, it's a catchy song that has become Willie's signature song.
Dixieland Delight – Released by 'Alabama' on their 1983 album "The Closer You Get".  In 2019, Rolling Stone put it as #7 in the Top 25 "Songs about the South", and it has been an on-and-off 'pre 4th Quarter' song tradition of the Crimson Tide.
Devil Went Down to Georgia – This song by Charlie Daniels Band has more than just a passing history with me.  If you know, you know.  If you don't, then you weren't there and wouldn't understand.
She Got the Goldmine (I Got the Shaft) – The stereotypical "country song" about a guy who's wife leaves him and takes everything, it's cleverly done by Jerry Reed and his storytelling style.
Convoy – This song by C.W. McCall is more of a silly guilty pleasure (as is the movie).  It's made even 'better' by the fact that there's like 3 different versions of it.
What say you Somethings?  Hit us up on our socials and let us know!
-PCR