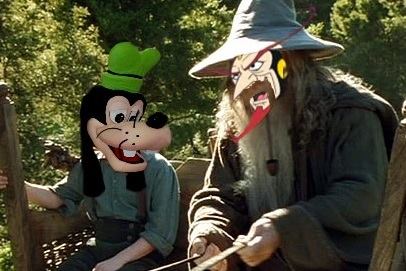 And we now welcome you to the 8th episode of Dramatic-ish Readings.
Before the ring started its long sojourn, there was a party for an old Hobbit who had gone on great adventures
But what happens when a walkin talkin dog meets up with a butterfly-themed villain before the party really begins. It's Frodo, Gandalf, Goofy, and the Monarch!
Gawrsh!
NOTE: Thank you to Royalty Free Music for our music.