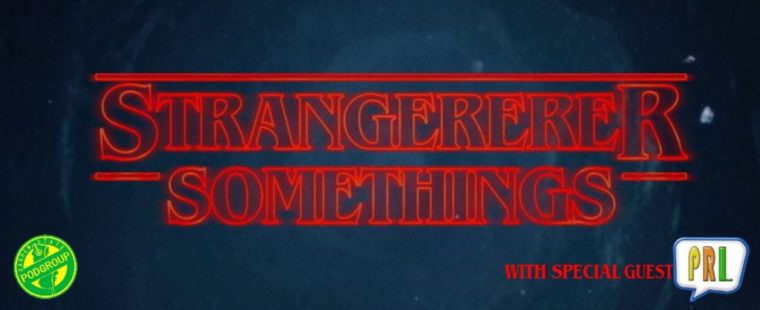 The Somethings are celebrating their 6th Year with some friends!
That's right, to bring in our next 52 weeks of funny, we have brought in long time friends of the show PRL.
Matt, Joe, and Becky have been with us for a long time and we are thrilled to get their input on what's going on in the Upside Down as we talk about this year's edition of the Strangest of all Things: STRANGER THINGS.
So settle in for an extra long episode that most definitely stays completely on topic – and then go listen in as PRL get themselves ready for their relaunch.
Note – Friend of the show and regular guest Alexis Torres is currently going through some medical issues. You can read all of the details at her GoFundMe. In support of our friend, all profits from items purchased from our TeePublic store will be donated. Get well soon Alexis.