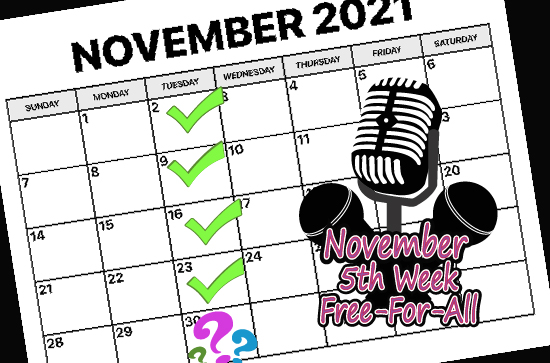 Oh my… wait… didn't we say last week was the last episode? I mean, it was The End — but, there are 5 Tuesdays in November this year!?  What do we do?
We do a Free-For-All, that's what.  If you've never been here when this happens, it is where we don't set up a list or a show or a guest… we just hang out and talk, which, as this is the last official Something of the year, feels like it's precisely what it should be.
So please, settle in and hang out with the Somethings for an hour, as we talk about the world we're living in, the things we're digging into, and what the plans are for the future.
Ok, here we go!