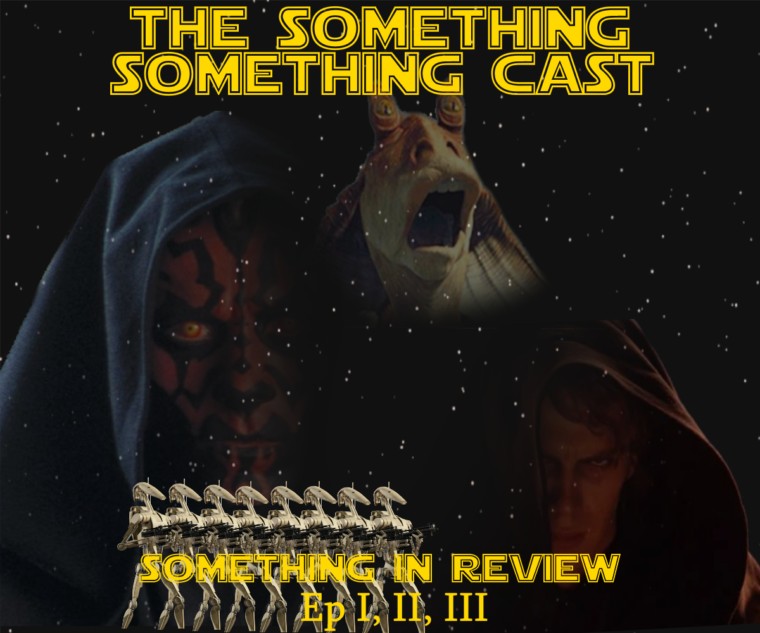 Since 'This is the May' or 'The Fourth Be With You' or 'Revenge of the Sith' or 'Bleep Bloop BawThirteeneep' month, we decided to not just give you ONE episode of a galaxy far far away, but a couple of them!
This one was live on Twitch on May 4th, so go sign-up so you don't miss next month's. We could have talked Mando again.. we could have talked Battle of Endor – we decided to go back and check to see if the Star Wars from a decade ago holds up. Does the Trade Alliance negotiations make a good story? What about a 3 hour podrace? And love stories abound…. that's right, it's the heel turn of Anakin himself, the Star Wars Prequels.
So settle in as we dive into 6+ hours of everyone's life that has been hotly debated since the'sa come out to the biggum movie screens.
Ok here we go!