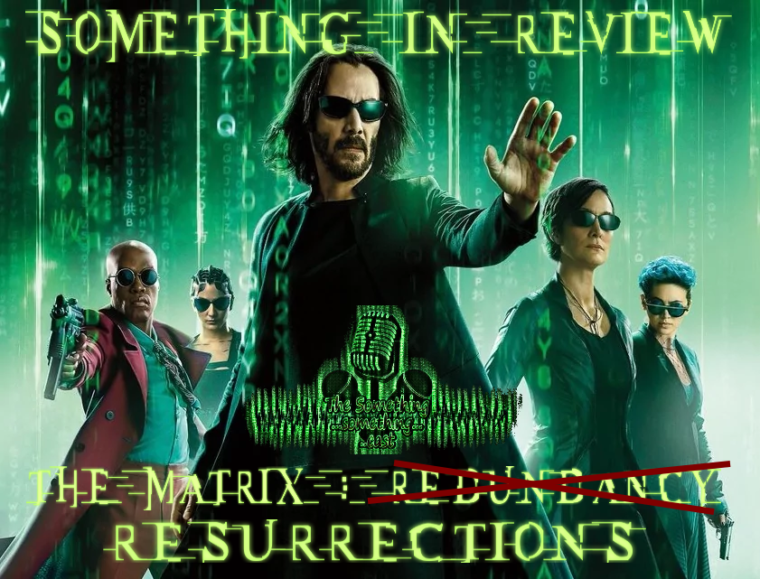 …we have to go back….
No, not that island, you masochists – we have to go back to a land where computers fill the air, because computers invented the air.. and your desk.. and your headphones.. and possibly those hundreds of guys in nice suits running at you.  That's right, we're going back into the series that asked us 'are we really here or are we actually in robot goo pods' – THE MATRIX
Wire-fu, Bullet time, hot people in trenchcoats – The Matrix changed action movies forever, and made your friend with the wolf shirts look fashionable for a minute… does the new one hold up that high bar?
There's only one way to find out – let's go to the movies with Something In Review: Matrix Resurrections
Ok, here we …whoa… (i'm really proud of that one)