Did you know I have a Saints Row tattoo?
I do – and I have a rule about any of my video game tattoos, and that is I'm allowed to buy games before they go on discount if I have something grafted on my body from them.  So when a new Final Fantasy comes out, a new Portal game, Tron, Bubble Bobble, etc… I'm allowed because I've got them inked into my leg.
Do you know what game I don't own? The new Saints Row game, and that's because the reviews have been beyond 'less than stellar' and moved into 'godawful bad'.  It sucks, because Saints Row is, as proven by the winged fleur de lis on my leg, one of my favorite franchises of all time, but sadly, when it comes to games that were cutting teeth on edgy sarcasm and hysterical inappropriateness.. you can never go to Steelport again.
So what's left in 2022 if I don't have Saints Row to look forward to anymore? Aside from the impending heat death of the universe, here are some of the games slated for 2022 releases I have interest in… it's a crapshoot if they come out in the next three months though.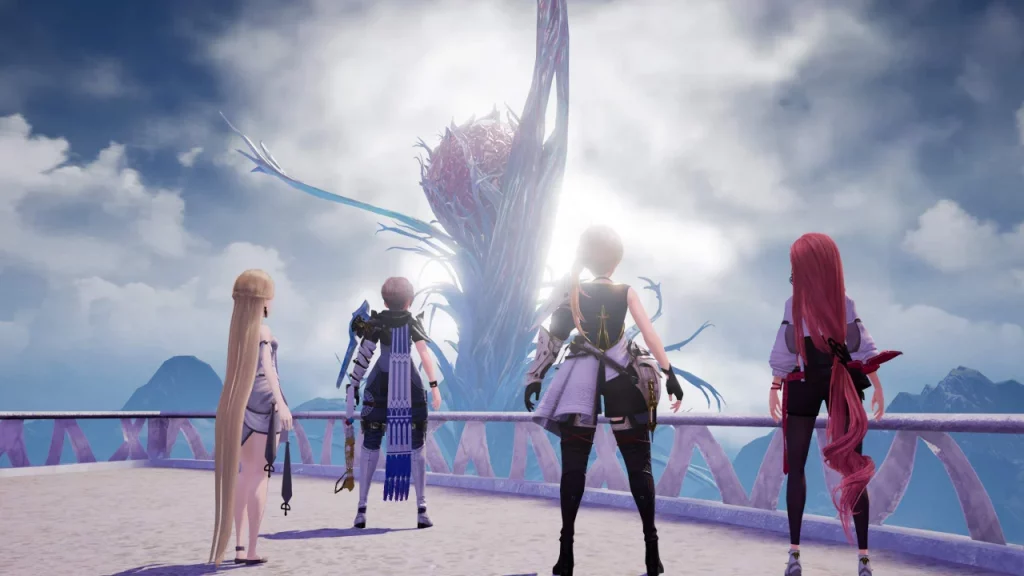 HARVESTELLA – Oh, hello there Final Fanta-Stardew Valley.  I expect you to suck hours away from me with your gorgeous seasonal landscapes and, guaranteed, untold secrets that can only be found on weird days of the year when the moon is in the proper phase because Squeenix likes its fans rabid.
GOTHAM KNIGHTS – I think people treat Arkham Knight too harshly. The driving and missle parts of the game were UTTERLY out of place, but they were kinda fun. So now, I get to play as Nightwing, Robin, Batgirl, Batwoman, Batmutt, ManBat, BatBat, and Azrael?  Hells yes, albeit there is no reason to buy this game day one. It will be a buggy mess and 6 months GOTY edition will be a much better game.
GOD OF WAR: RAGNAROK – The God of War games were never important to me — but be damned if the 2018 relaunch didn't help me get through the opening fears of the pandemic.  My fingers hurt from killing angels and birds and boating from one part of the world to the other, which was exactly the distraction I needed. I hope this game can live up to the hype.
MARVEL'S MIDNIGHT SUNS – I kinda don't expect this game to come out on time… and if it does, I am super concerned about it being good.  Marvel's been doing better than its previous world of 'MATCH 3, BUT WITH SILVER SURFER' gimmicks… and the line-up in this game feels shockingly wide.  Turn-base Tactical Comic Game where I can play as Nico from Runaways… plug it into my veins.
So what games are left in the year that you want to see!  Let us know!