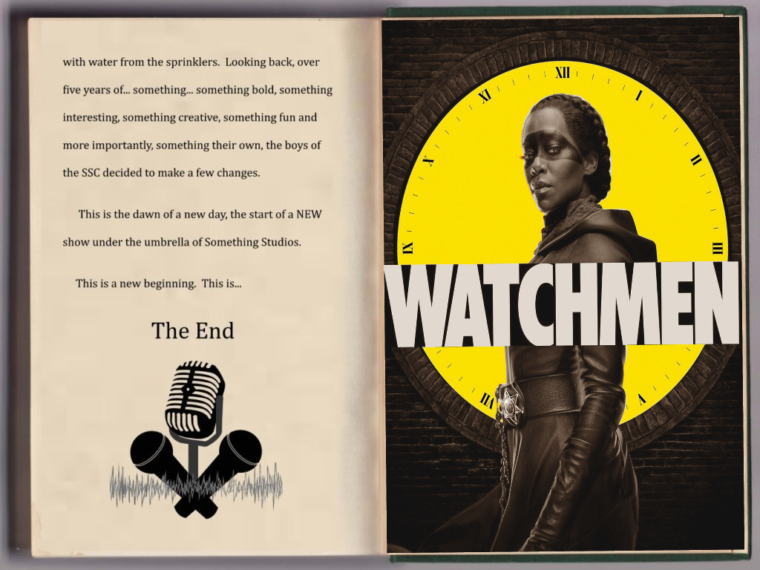 Tick.. tock… tick… tock… The Doomsday Clock clicks towards the inevitable, and we stand here at the precipice of… The End!
This week, we're talking about the last moments of the world, potentially, as the former vigilantes turn heroes of the Watchmen have left a generation pass and the world has moved on and evolved based on the giant squid of New York.
What has happened to Ozymandius, Doctor Manhattan, the Silk Spectre and the rest? Well, the HBO Series told us… but was it good?
So settle in as the Somethings bring about the end of the world as we know it – and we feel fine on The End: Watchmen
Ok, here we go… to Mars