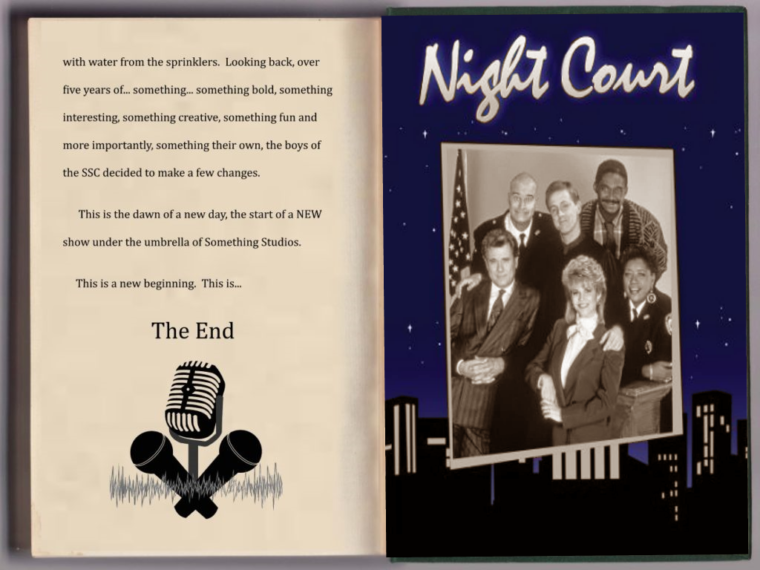 ALL RISE!
The honorable Somethings are now back in session for their final episode of the Year 9 Podiganza!
To keep with the theme of 'things that relate to 9' we went with a classic comedy that went 9 seasons and.. possibly? is getting a comeback. More on that later, first, why don't you settle in to the misdemeanor charges for arguing with your neighbor on alternate side of the street nights, because the only way to get that ticket handled is to go to The End: Night Court!
Ok, hear ye hear ye go!  ..really proud of that one..