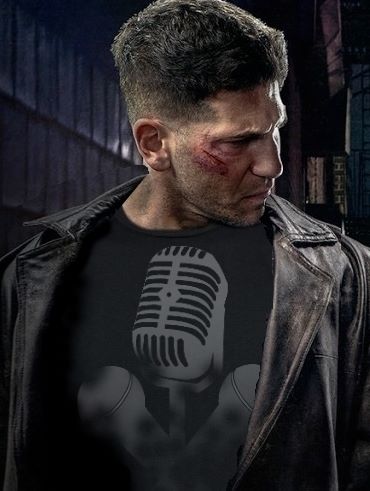 It's time for a little one batch two batch…
And if you are a fan of the show, you know what that means. Marvel episode. Netflix episode. Oh.. that's right.. Tim Stevens Episode.
The three of us slowly pick apart the enemy and drive our hammers hard into the bones of the newest Netflix Marvel U show. Did lightning strike again like it did with Daredevil or did it swing and miss like Iron Fist? Shots will be fired, so get yourselves cocked, locked, and loaded… …uhm..gun.
If you want a little background on our favorite Marvel buddy, you can find out about Mr. Steven's Curricula Vitae at Tim Stevens Is Ungajje – His work at Marvel.com – Or lastly, be his friend on Twitter.
Last but not least, we would like to welcome our new sponsor: Quixotic Games and their new game Dungeon Alliance, available for order at your local gaming spot.
Ok here we go!