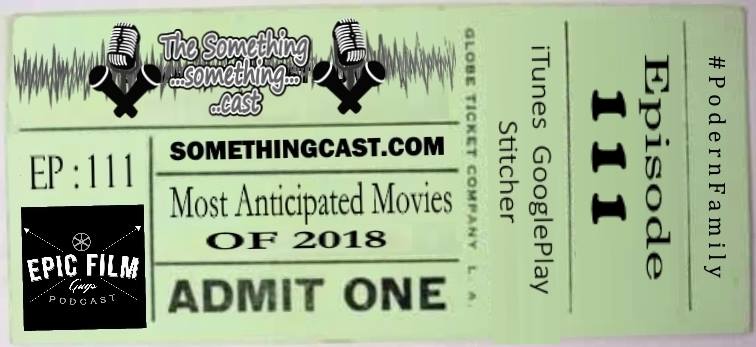 The Somethings like themselves some movies…
But there are a couple guys who like movies even more than us – probably more than you!
That's why when we decided to do an episode about the upcoming films of 2018, we called the men who know what's what about film. Justin & Nick, the Epic Film Guys! This cinematic twosome have been talking the talk for around 150 episodes about good movies, bad movies, their favs, and go deep in the well on what makes a great piece of cinema. We met them on our journey through the #PodernFamily hashtag and definitely found some similar spirits in the way they get things done.
You can check them out at their website here, their twitter, or instagram – and give them a like share & subscribe via all your podcasty softwares.
Also – please take a look at their upcoming Livestream-a-thon to raise money for the Cancer Research Institute. It's an amazing cause, and you can bet we'll be doing what we can to help them out.
What movies are you looking forward to – comment below .. but first, here we go.