Hey Somethings,
Back on November 4th of last year, I made a blog about some games I was looking forward to.  Well, since then, I've had a chance to play some of them and…   well..   I wanted to give my thoughts.
Need For Speed Unbound
Man,  I wanted to like this game.  The controls were solid, I did enjoy the mix of art styles, the customization was good…   so what went wrong?
To start, it was.. well.. how the game started.  You start by choosing one of three beat up cars to restore.  "Ok, cool" I thought.. I was down for that.  Except.. once you choose your car.. it's restored!  Ok.. so.. moving on.  The controls of the first car you get are… in a word…SLOPPY.  You can't control it… the turning is horrendous….  it's just a hot mess.  It made me feel like when I tried to play the ported 2016 "Need for Speed" and the controller wouldn't sync right.  After about an hour of trying to fight through it.. you find out (thanks to the story), that it's SUPPOSED to be that way… oh.. joy.  Ok.  Bad taste in my mouth aside, let's keep trying it.  It's not that it's bad.. it just gets super repetitive, and, regardless of the difficulty level, the cop chases are nearly insurmountable.  It also had this weird jump-cut mechanic at the end of a race… "Hey!  You win!  Freeze-frame-pan-around-your-car…  and then as soon as it unfreezes and you're back in the game, there are 3-5 cops right behind you… even though there were none in the race.  It all felt very.. .forced.. and not fun.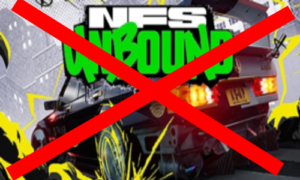 Sons of the Forest
Man, I wanted to like this game…(sound familiar?)  The original "The Forest" was fun in a way that this one…   wasn't?  Sure there are some new 'things' on the island to fight, but… it felt like the game knew that YOU knew you were going to see some shit.. so they turned that shit up to 11.  I can't even say I didn't like the game, more that I was just disappointed in the ending.  It was going along pretty well.. finding new gear… new things.. cool.. and then, just as it's ramping up, it's…..  CUTSCENE then ENDING and.. the cutscene was very… 'bwahh?'  Was it an Early Access game?  Yes, and I suppose I should give it some slack for that.. but a game of that style shouldn't have an 'early access'.  It's a narrative.  It should be completed before it's released.  Instead, they were adding things as they went… and apparently still plan to do so.  Do they think the people who've already gotten the head-scratching ending will go back to see what extra exposition stuff they've added?  If so, they've guesses wrong with me.  Sons was very much a step back from the original.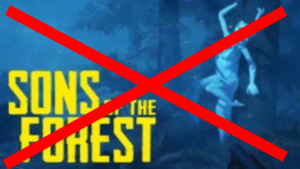 What about you?  Have YOU played these games?  If so, let me know your thoughts over at the usual social media places you can find in the buttons up top!
Also, don't forget, Livestream For The Cure VII starts May18th through the 20th.  Head to livestreamforthecure for info on how to watch and how to donate!
– PCR