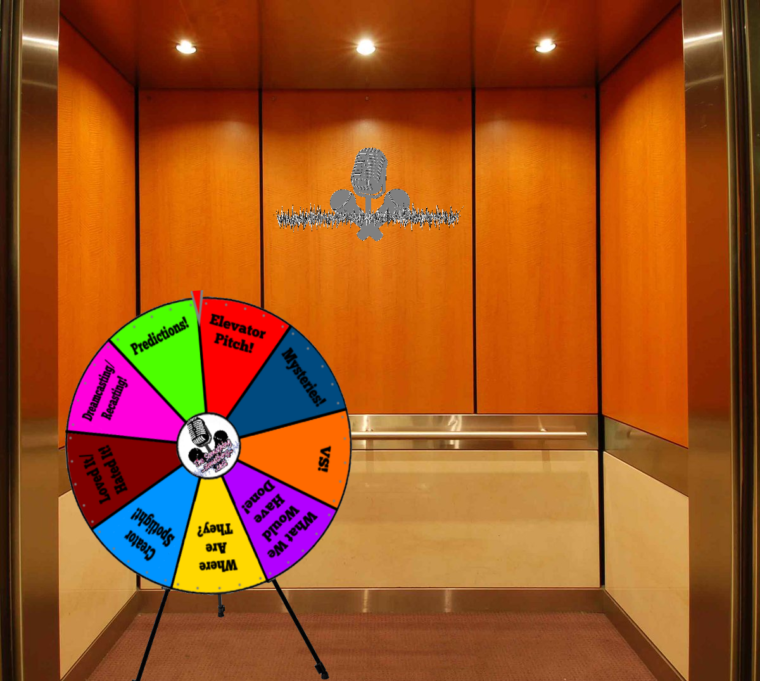 We are back live and streaming with our first hang-out party of the year – and what are we discussing? Well we're going to an old favorite of ours, THE WHEEL! Which is a series of topics that now can appear randomly!
So we spin the wheel, make some deals, and Mash-Up two different movie franchises to make one brand new series to see whether we can get it pitched to the invisible director we are somehow stuck in an elevator with.
Want to join the party next time, head to TWITCH and follow so you don't miss out!