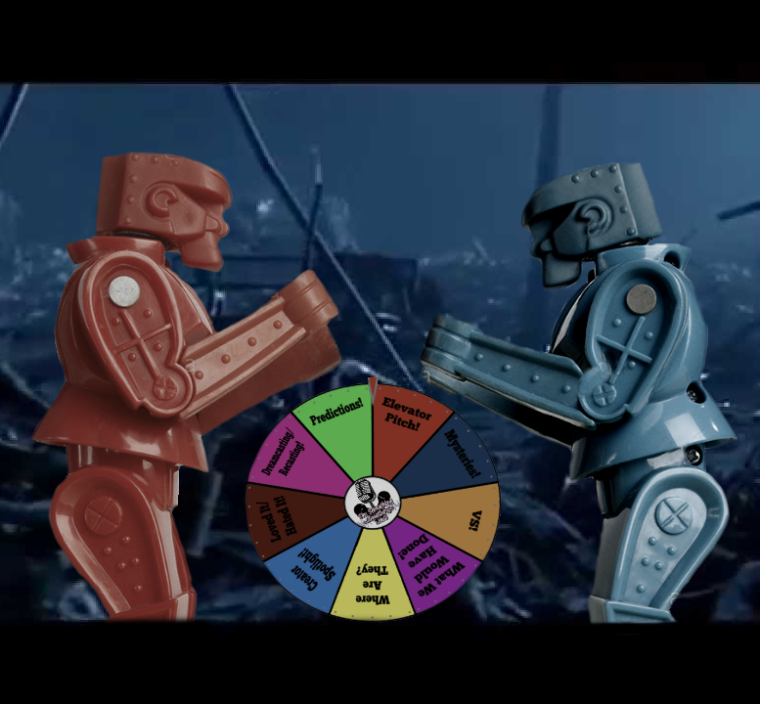 WHEEL! OF! TOPICS!
That's right Somethings, it's time for everyone's favorite piece of radio flair,  The Wheel – filled with a whole bevy of options for the guys to answer over… this one – well, this one needs your help. 
At the end of this episode you will have the chance to make a decision as to who won… and we will reveal the results on our next Wheel episode. 
But first, you have to hear about two forces of robotic supremacy… the lines in the sand have been drawn and only one team will stand tall at the end.  From films across the genre spectrum, what would YOUR robot team be?
After listening, not before – click here to make your vote!
Ok, here we bidibidibidibidigo!