We made it to number four, and now to give you the episode that more or less was the concept of this whole damn podcast. Listen as James & Rob talk about Vin Diesel more than two heterosexual men should.
Supplemental Material:
So here's a new feature that we're going to try and remember to do as we continue along episodes. BONUS STUFF!
Here's the pics of Rob's 4 Horsemen designs: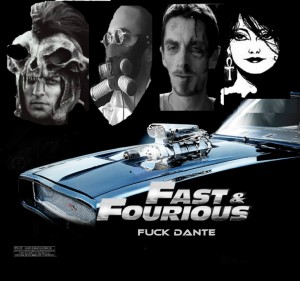 Hatton's 7 Deadly Cars:
Lastly – when you get to the end of the episode, the song/sound you are hearing is a montage of gear shifts from the films.