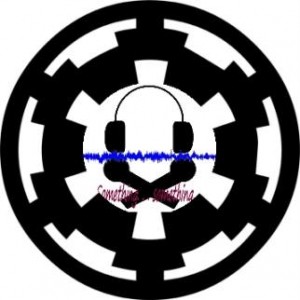 What makes a character a villain? Is it the way they talk? Is it solely the sum of their actions? Perhaps it is the podcast they record?
Whatever the case may be, this week the Somethings talk about their favorite villains from all ends of media. From the darkest Sith on the block to the only man that can best Holmes, there is nothing that makes a hero more than his nemesis.
Ok, here we go…
Parts on hold until someone tells me they use them.
What happens when you take two vaguely interesting podcast hosts and pitch them into the zombie apocalypse? Oh, you are about to find out.. a'live on the top of a building in the middle of central New Jersey – the STCast decides there is no better time to inform you about the wild wonderful world of zombs.
Will the boys, and guest Roxy of Awesome: The Podcast, Punch & Pie, survive? YOU MUST LISTEN!
On our first and only ever third episode, the SSC proves that we are well read by talking about the shows and movies that have been taken from book and put to film. There is way too much for us to cover, so we glance over popular things and discuss what we like.
Enjoy!